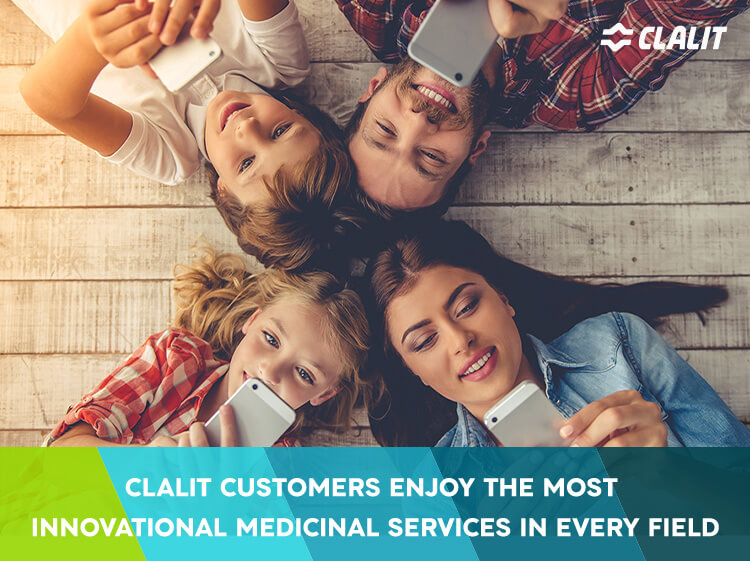 English-speaking doctors,
varied medical services near your home, and all online services await you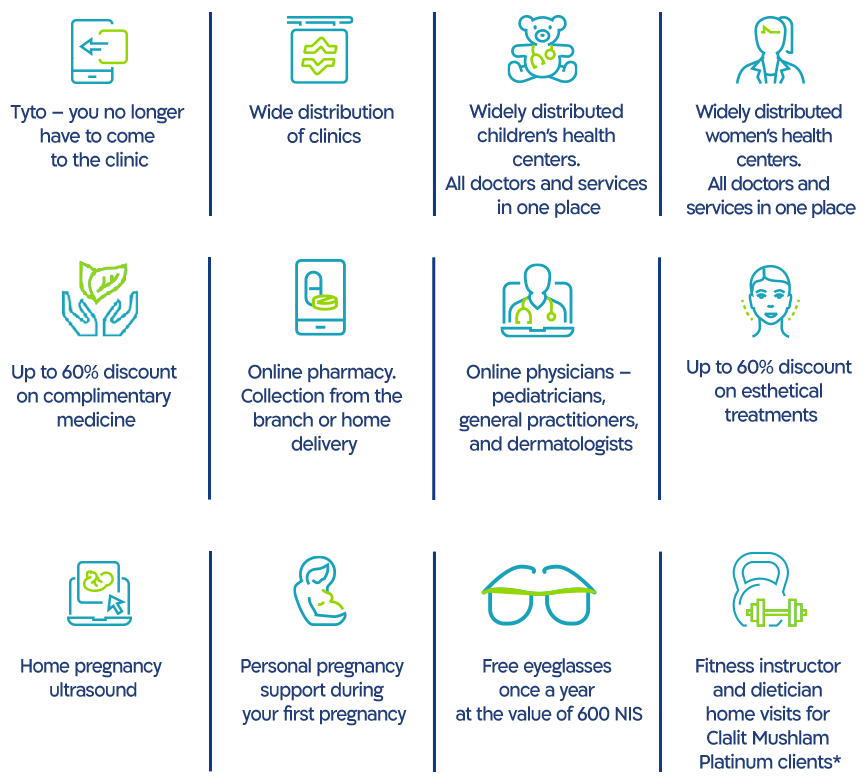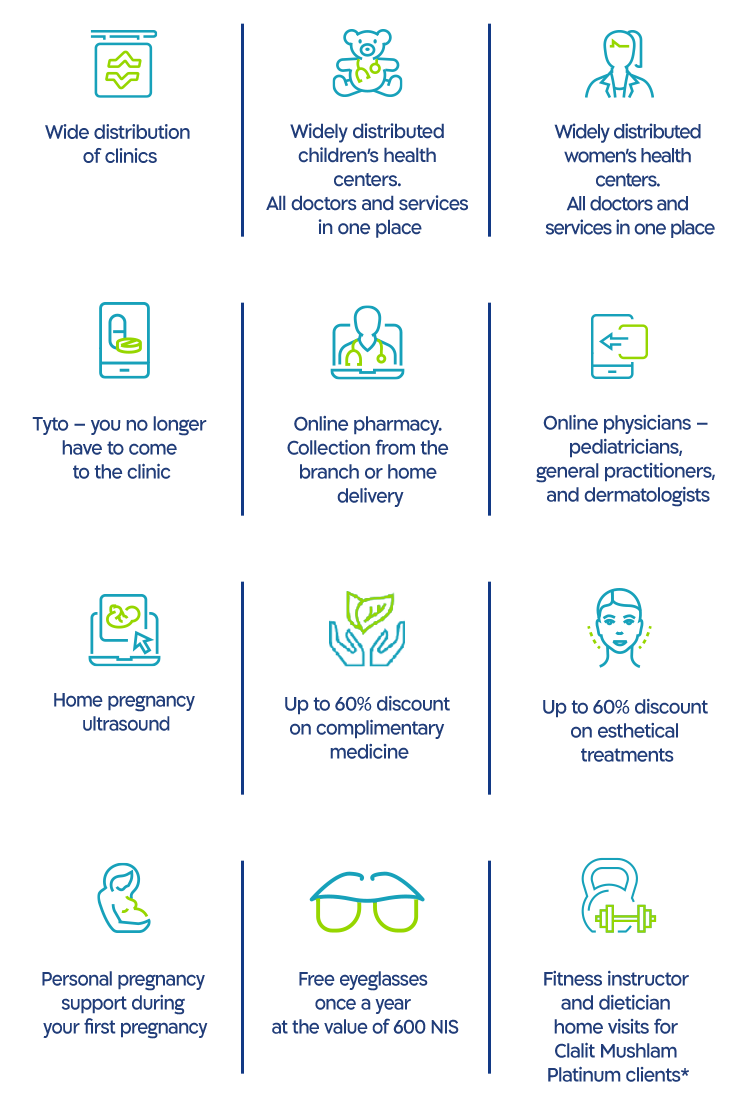 * The Ministry of Health recommends that insured clients should examine the effect the HMO transition on their rights in the complimentary insurance and the disability nursing care insurance prior to the move. * For Clalit Mushlam Platinum clients, once a year up to the age of 18. * For clients who enroll in the Clalit Mushlam Platinum plan.